Dr. David Hilber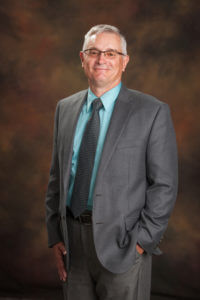 I was born in Saint Paul, MN and lived in various locations in the Midwest (Grand Forks, Sioux City, Minneapolis, Kansas City) before moving with my family to the east coast around the age of six. I grew up and attended high school in Chester, NJ. After high school I attended Delaware Valley College (now Delaware Valley University) in Doylestown, PA and earned a BS in Biology in 1984. I next attended Pennsylvania College of Optometry (now Salus University) in Philadelphia, PA and received my Doctorate of Optometry in 1989. During my final year of optometry school I completed three external rotations. These rotations were located in Florida (private practice), Pennsylvania (institutional) and South Dakota (Rosebud Indian Reservation) and emphasized primary eye care, pediatric and binocular vision care, and ocular disease / general practice.
During my final year of optometry school I volunteered for service in the US Army and was commissioned as an officer and entered active duty as a Captain in the summer of 1989. I began my Army career with basic training at the AMEDD Center and School, Fort Sam Houston, TX where I was the Distinguished Honor Graduate of my class. This was followed by assignments in Nuremberg Germany (98th General Hospital); West Point, NY (Keller Army Community Hospital); Wurzburg Germany (Wurzburg MEDDAC/67th CSH), The Pentagon, Washington, DC (DiLorenzo Tricare Health Clinic); and Aberdeen Proving Grounds, MD (US Army Center for Health Promotion and Preventive Medicine / US Army Public Health Command). In between my assignments at West Point and Wurzburg, I was selected to attend a two-year schooling program where I completed a fellowship in optometric management at the SUNY College of Optometry along with an MBA in Health Care Administration at Baruch College – both located in Manhattan. During my time at Aberdeen Proving Grounds I was deployed to Iraq with the 21st Combat Support Hospital and was in charge of providing eye care to all detainees in country – primarily at Camp Cropper and Camp Bucca. In June of 2013, after 25 years of service, I retired from the US Army at the rank of Colonel.
I retired from the Army in part so that I could work with my parents running Lida Greens Golf Course in Pelican Rapids, MN. But I had no intention of leaving optometry. From 2013 to mid 2017 I worked part time at the VisionWorks in Fergus Falls. When VisionWorks closed that location in September 2017 I was invited by Dr.s Denise, Randy and Tara to join them at InVision. InVision's commitment to truly patient focused care, combined with an exceptionally skilled and caring staff and cutting-edge technology made this an opportunity I was thrilled to accept. Throughout my career I have enjoyed seeing patients of all ages and providing care for all aspects of eye health and being a part of the team at InVision allows me to do that to the full extent of my abilities.
My wife Natalie and I met and married in Chester,NJ. She is a registered nurse and New Jersey native who happily navigated military life with me and is now proud to call Minnesota home. We are parents to four adult children (Kristian, Morgan, Dylan and Madison) and more recently two grandsons (Isaak and Owen). We live on a bluff above Lake Lida next door to Lida Greens Golf Course.
I truly enjoy working in Fergus Falls and living in the Pelican Rapids area. I am a current board member of Pass It On Ministries in Pelican Rapids, and current president of the Lake Lida Property Owners Association. I also sing lead with the Heart O'Lakes Barbershop Chorus.
Dr. Hilber is a member of the following professional groups:
American Academy of Optometry – Fellow
American Optometric Association
Armed Forces Optometric Society
Licensed to practice optometry in Minnesota and Pennsylvania.