Optical
Frames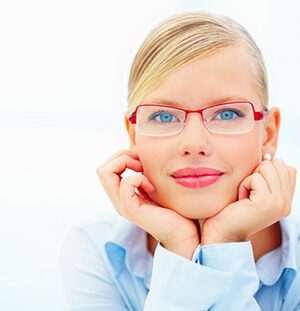 We know meeting your eyewear needs takes more than a prescription and a frame. You can expect consistent, quality products and service when you purchase glasses from us. We have over 650 frames available. In addition, we offer a one year warranty at no charge.
We carry the latest fashion frames. Several fashion names you may be familiar with: Nike, SPY, Dior, Etnia Barcelona, Seraphin, Coco Song, Vera Bradley, Silhouette, Fysh, and Koali. We also have a collection of frame lines that are hallmarks in the frame industry, Tura and Marchon.
InVision is proud to introduce the Visioffice® System, a state-of-the-art dispensing tool that will help you achieve the best fit and optical clarity possible. We can measure your unique individual parameters to the nearest 1/10 of a millimeter!
The Visioffice allows us to deliver the most precise, customized vision available by:
• Recording and performing up to 20 measurements – those needed for today's technologically advanced lenses.
• Measuring the real 3D position of each eye's unique eye rotation center (ERC) to create the most individualized lenses possible.
Fashion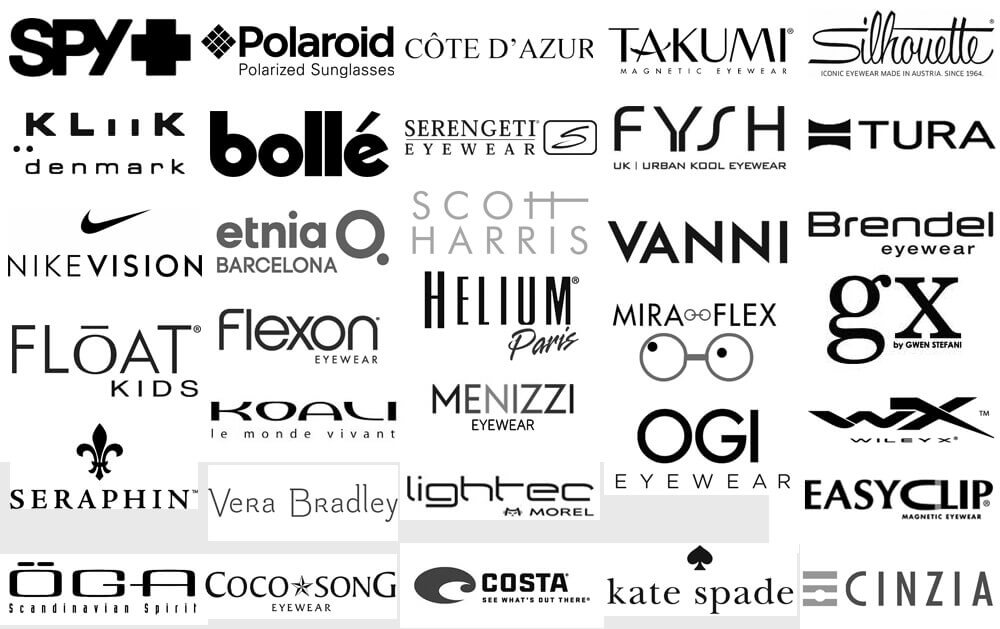 New eyeglass frame shapes, colors, and materials have transformed prescription eyeglasses from a vision necessity to a fashion accessory. Our staff does an excellent job in helping select frames for each patient's face from a number of exclusive manufacturers. Much thought and consideration go into selecting just the right frame for you.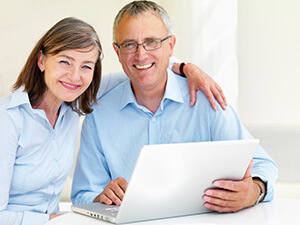 One way an individual can determine the most attractive eyewear choice is through face shape and color analysis.
There are three keys to choosing the correct eyeglass frame for your face shape:
1) The frame shape should contrast with your face shape.
2) The frame size should be in scale with the size of your face
3) Eyewear should repeat your personal best feature
Use this link to guide you through the frame selection process based on your facial features. Our opticians would also be happy to help you choose your new eyeglasses as well.
Lenses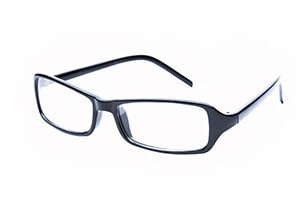 We offer a complete selection of lens options that will address your visual needs and your style!
Purchasing new glasses can be overwhelming. With so many options, understanding your choices may seem confusing. We have provided a link that will direct you to "The Eyeglass Guide", where you can take a five-minute profile for customized eyewear information. The site is provided by Transitions™ lenses. As you will learn below, Transitions™ lenses are clear indoors and turn to sunglass-dark outdoors. They provide protection from UV radiation and glare and are a favorite of our patients.
We are sure this information will give you some ideas to discuss with our staff regarding your lens options.
Lens Treatment Options
Anti-reflective treatment– Our doctors suggest anti-reflective, or AR lenses, to help reduce eye fatigue in all situations, particularly while viewing computer screens, working under fluorescent lighting and driving at night. In addition to enhancing vision by removing distracting reflections, AR lenses are cosmetically desirable, as the wearer's eyes are clearly visible behind the lenses.
UV protection – The sun's ultraviolet rays are associated with cataracts and macular degeneration. UV protection on lenses accomplishes the same thing as sunscreen lotion on your skin: it shields your eyes from harmful ultraviolet rays.
Scratch-resistant treatment – This is recommended to protect lenses from every day wear-and-tear. Some materials, such as impact resistant and high-index lenses, include scratch protection at no additional cost.
Photochromic lenses – These lenses darken and lighten according to UV exposure. If the wearer is in the sun, photochromic lenses darken; if indoors, the lenses are light. Photochromic lenses are available in virtually all lens materials and lens designs and come in two colors, gray and brown. Ask us for a demonstration.
Polarized lenses – This lens is the top pick for eliminating outdoor glare. Hunters, boaters, fishermen, golfers, and drivers will all benefit from the glare-cutting properties of polarized lenses. Any surface can create glare in sunlight, including water, sand, snow, windows, vehicles, and buildings. Polarization eases eye strain and fatigue in the sun.
Lens Materials
Plastic – plastic lenses are lighter than glass lenses and can be tinted to almost any color and shade. The most popular lens for many years, it is now being replaced by polycarbonate.
High-index – technologically advanced high-index lenses create a thinner profile for those with strong prescriptions. These lenses are more comfortable, cosmetically appealing, provide better vision, better optics and lighter in weight than standard glass or plastic lenses.
Polycarbonate lenses – an affordable option and the safest lens available due to its durability, UV protection, scratch protection, and light weight properties.
Glass – although glass provides clear optics and the best scratch-resistance, its weight and poor impact resistance make it a dangerous option.
Lens Designs
Single Vision – This all-purpose lens is available in all materials, and can be used for either distance or near vision corrections.
Multifocals (bifocals and trifocals) – This "lined" lens offers both distance and near in a single lens.
No-line progressives – This lens corrects seamlessly for far, intermediate and near. Because there is no visible line, progressives have the appearance of single-vision lenses and are therefore the most cosmetically desirable multifocal.
Specialty lenses – These lenses are recommended when certain work-related duties or hobbies require task-specific viewing for best visual protection and/or performance. There are special lenses for industrial and occupational purposes, musicians, sewing tasks, computer users and sports activities.
Eyezen+ Lenses – With digital device usage increasing, harmful blue light protection is recommended.
Eyezen+ lenses are designed to protect your eyes in multiple ways. It's this combination of groundbreaking vision solutions that keep your eyes relaxed and comfortable. Eyezen+ lenses also selectively filter up to 20% of harmful blue light rays. These lenses let beneficial blue-turquoise light pass through while deflecting some of the dangerous blue-violet light. Eyezen+ lenses are also enhanced to help you see comfortably regardless of device sizes and the distance you hold them. This helps you continue to see clearly and reduce eye strain.
Contact Lenses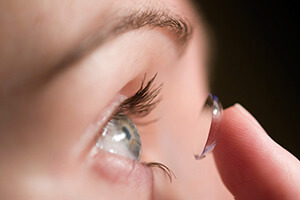 We are dedicated to providing you with long-term success in contact lens wear.
InVision prides itself on being one of the very few eye care providers in our area to fit specialty contacts, bifocal contacts, and even scleral lenses. We ensure a safe, healthy and proper fit for each patient as contact lenses are medical devices. It is crucial to have proper training, follow up fitting and sufficient education to ensure your contacts meet all of your visual needs. Our staff are NCLCE certified and have the training to work alongside the doctors to ensure that your contact fitting, ordering and follow-ups are completed.
What kinds of contacts are available at our office?
RGP – oxygen permeable hard contact lenses
spherical
toric (astigmatism)
bifocal
Soft lenses (replaced monthly, bi-weekly, or daily disposable)
spherical
colored
toric
bifocal (spherical and toric)
extended wear
Specialty
Lenses fit for irregular corneas including keratoconus and corneal transplant.
Sunglasses
Prescription & Non-Prescription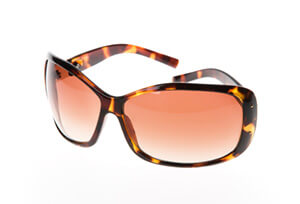 Sunglasses are a statement about you! Your personality and style can be reflected in your sunglasses. Our optical has an amazing selection of high quality sunglasses and a knowledgeable staff to help you choose the right pair. For those patients that need prescription sunglasses we will assist you with ordering the appropriate type and style you deserve. If you wear glasses full-time a prescription pair of eyeglasses is a must.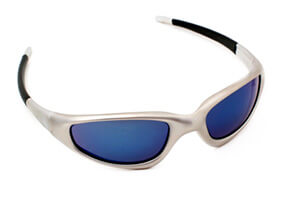 Although fashion is very important, your sunglasses also serve to protect your eyes from the harmful rays produced by the sun. All of our sunglasses offer protection against ultraviolet radiation (UV). Harmful UV radiation consists of invisible rays from the sun that can burn your skin and damage your eyes. Protecting your eyes from UV can decrease your risk for macular degeneration and can also slow cataract progression.
We offer several quality brands of sunglasses: Nike, Wiley-X, Bolle, Serengeti and more.
Accessories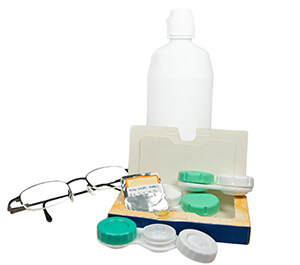 We offer a wide variety of optical and contact lens accessories. Fun readers, specialty contact cases, lanyards for glasses, lens cleaning sprays and cloths and specialty cases for glasses. Stop in and take a look!
Supplements