Dr. Randall J. Kempfer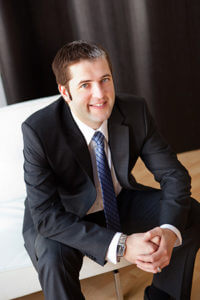 I am originally from Foxhome, MN and graduated from high school in Breckenridge, MN. After high school I attended North Dakota State University in Fargo, ND, and attended Pacific University College of Optometry near Portland, OR, where I earned my Doctorate of Optometry degree. During my rotations I was able to complete additional training in ocular disease and special testing at the Marshfield Clinic, in Marshfield WI and the Blackwell Vision Center in Blackwell OK. At these training centers I gained extensive experience in ocular disease diagnosis and treatment providing state of the art care, including the use of specialized contact lenses that correct your prescription while you sleep by reshaping the cornea. My primary interests are specialty contact lenses, primary eye care, ocular disease diagnosis and treatment, as well as surgical evaluation and post-operative care.
I currently reside in Fergus Falls with my wife, Tara and sons, Henry and Charlie. Outside of the clinic I am an avid Twins and NDSU fan and enjoy the outdoors, reading, fishing, hunting, and cooking. I am currently the treasurer for the Noon Rotary club in Fergus Falls, and a past president for the United Way of Otter Tail County (2016). I also am involved with the Minnesota Optometric Association(MOA) as the chairperson for the education committee from 2007-2014. In 2015, I was elected to serve as a trustee for MOA Board of Directors and currently serve the President-elect role.
Dr. Kempfer was named "Young Optometrist of the Year" by the Minnesota Optometric Association in 2013.