Dr. Randall J. Kempfer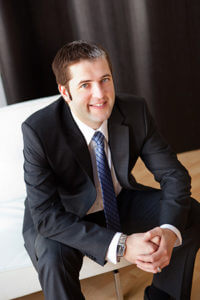 Dr. Randy Kempfer specializes in ocular disease diagnosis and treatment providing state of the art care. He attended North Dakota State University in Fargo, ND, and  then was accepted to Pacific University College of Optometry near Portland, OR. There he earned his Doctorate of Optometry degree with distinction.  His primary interests are specialty contact lenses, primary eye care, ocular disease diagnosis and treatment, as well as surgical evaluation and post-operative care.
He currently resides in Fergus Falls with his wife, Tara and sons, Henry and Charlie. Outside of the clinic Dr. Kempfer is an avid Twins and NDSU fan and enjoys the outdoors, reading, fishing, hunting, and cooking. He has been heavily involved in Rotary clubs in Fergus Falls and Pelican Rapids since 2007, and a past president for the United Way of Otter Tail County (2016). He also is involved with the Minnesota Optometric Association(MOA) as the chairperson for the education committee from 2007-2014. In 2015, he was elected to serve as a trustee for MOA Board of Directors and served as President in 2021. In 2021, Dr. Kempfer joined the Education Committee for the American Optometric Association.
Dr. Kempfer was named "Young Optometrist of the Year" by the Minnesota Optometric Association in 2013.