Dr. Tara A. Kempfer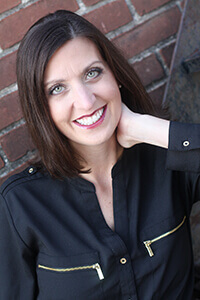 I grew up in Madison, MN until high school when my family moved to Canton, SD. After high school, I attended Augustana College in Sioux Falls, SD and graduated with a B.A. degree in biology. I ventured west to attend optometry school and received my Doctorate of Optometry from Pacific University College of Optometry in Forest Grove, Oregon. While an optometry student I was active in student government and worked part time at a local vineyard, as well as tutoring elementary children. During my final year of optometry school I completed four external rotations. These rotations were located in Oregon and Colorado and emphasized pediatric eye care, vision therapy, contact lenses, ocular disease, low vision, and primary eye care optometry.
My husband Randy and I met while attending optometry school. He is also an optometrist and grew up just west of Fergus Falls, in Foxhome. We were married after graduating from optometry school and were thrilled to be able to return to the Midwest to practice optometry. Randy's family still resides in Foxhome and my family currently lives in Vermillion, SD. Our first son, Henry was born in 2011 and his younger brother Charlie was born in 2013.
I enjoy seeing patients of all ages and providing care for all aspects of eye health. One of the factors that influenced my decision to become partners with Drs. Smith and Hanson is the unique specialty that InVision Eye Care provides related to pediatric eye care. I am currently a member of the COVD (College of Optometrists in Vision Development) and I feel that a child's vision is a major component for reading and academic success.
I really enjoy living in Fergus Falls! I am a past board member for the Chamber of Commerce, active in Grace Methodist Church, and Adopt A Class volunteer. In addition, I am a Kiwanis member and a Greater Fergus Falls board member.
Dr. Kempfer is a member of the following professional groups:
American Optometric Association
Minnesota Optometric Association
Optometric Extension Program
College of Optometrists in Vision Development
Licensed to practice optometry in Minnesota, South Dakota, and North Dakota.